Nationally ranked in all specialties by U.S. News & World Report
Children's Hospital of Wisconsin has been ranked among the best in the nation in all 10 specialties included in U.S. News & World Report's 2017-18 Best Children's Hospitals report.
These rankings are just one of a number of awards that recognizes our status as one of the top children's hospitals in the nation.
The specialties ranked by U.S. News include:
Patient stories
We're proud to provide Wisconsin's best care for kids! Some examples of that care are below.
Brandon's story
Brandon was born with half of his heart missing, a condition called hypoplastic left heart syndrome. Seven days after he was born, he underwent the first of three surgeries to re-route his blood flow and re-structure his heart.
Ali's story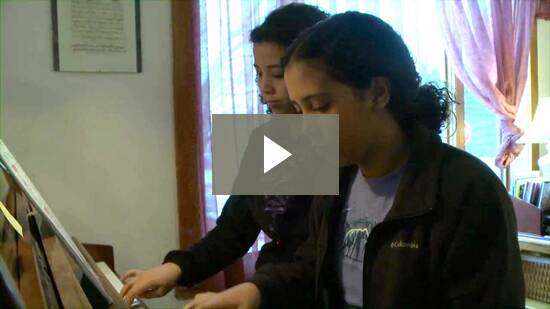 Ali and Annalisa are as much friends as they are sisters. And they rely on each other for quite a bit, including piano duets, dance offs and hair style tips. Their bond grew even stronger when Ali was diagnosed with acute lymphoblastic leukemia shortly before her 13th birthday. Two years later, Ali is in remission and as active as ever, focusing on being the awesome big sister she was meant to be.
Libbie's story
Libbie came to Children's Hospital of Wisconsin with Larsen syndrome, a rare genetic disorder that affects the developments of bones, and it was uncertain whether she would ever be able to walk. See her amazing journey as she becomes a young girl her parents say they can barely keep up with.
Sam's story
At one point, newborn Sam was given a 5 percent chance to live. A difficult delivery and liver laceration led Sam to Children's Hospital of Wisconsin, where he underwent 11 operations over several months in our NICU. Thanks to lifesaving care he received from the team at Children's Hospital of Wisconsin—and boundless love and support from his family — Sam is at home where he belongs.