The Urology Program at Children's Hospital of Wisconsin provides medical and surgical treatment for urologic conditions in children of all ages in addition to prenatal counseling. These include all disorders that afflict the kidneys, ureters, bladder, and genitalia. We also care for disorders of incontinence and urinary tract infections.
In this section
What's new
1st Annual MIBEC Bladder Exstrophy Picnic
We have reached our 5-year anniversary of the Multi-Institution Bladder Exstrophy Consortium (MIBEC). Come help us celebrate this milestone at the 1st Annual MIBEC Bladder Exstrophy Picnic.
Our urology team
Our urology specialists are internationally known and listed in prestigious rankings that include Best Doctors in America™ and U.S. News and World Report. The program is led by John Kryger, MD, who has held leadership roles in health care and a variety of professional organizations, including the American Urologic Association, the Society for Fetal Urology, and the Wisconsin Urologic Society.
Because children often need months or sometimes even years of follow-up care, our urology team works closely with each patient's referring physician and urologist.
Video: Our urology program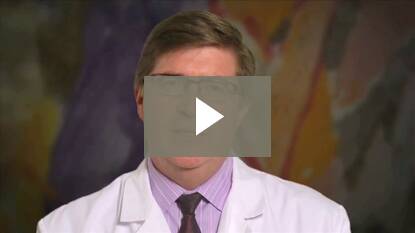 Top-of-the-line services
Our urology specialists are highly skilled in caring for the sickest children, including newborn babies who require surgery right after birth. We also are the only pediatric hospital in Wisconsin offering robot-assisted laparoscopic surgery on site.
We provide treatments for a wide range of children's urologic conditions, including:
We focus on providing minimally invasive procedures when surgery is necessary through our laparoscopic and robot-assisted surgery programs.
Our Voiding Improvement Program (VIP) is specially focused to help treat urinary incontinence and bedwetting and recurrent urinary infections.
Our sacral neuromodulation program may be an option for children with urinary and/or fecal incontinence who have failed other treatments.
Prenatal counseling for hydronephrosis, multicystic dysplastic kidney and congenital abnormalities of the kidneys, bladder, and genitalia in association with our nationally recognized Fetal Concerns Program.
Emergency care of acute conditions, such as testicular torsion, urinary tract trauma, and newborn birth defects.
Treatment for urinary tract disorders, including ureteropelvic junction obstruction, duplicated kidneys/ ureters/ ureterocele, vesicoureteral reflux (VUR) and posterior urethral valves
Surgical reconstruction of common and complex genital disorders, including disorders of sexual development, ambiguous genitalia, bladder exstrophy and epispadias, hypospadias, undescended testes and hydrocele
We participate in multidisciplinary care for children with spina bifida and neurogenic bladder conditions, disorders of sexual development, kidney stones, and renal and other urinary tract cancers
Request an appointment
To make an appointment, call the number below, or use the "request an appointment" button to submit your request online.
(414) 607-5280
Toll free (877) 607-5280